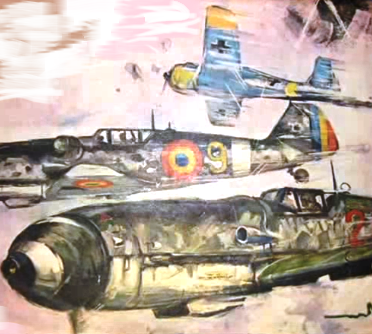 This post has not been translated to English yet. Please use the TRANSLATE button below to see machine translation of this post.
Dobrý deň,
chcel by som Vás znovu poprosiť o pomoc. Z čoho sa skladala bojová uniforma stíhacieho pilota Luftwaffe v období zima 1944/45 na východnom fronte. Mám na mysli jednotlivé najčastejšie používané typy. Potreboval by som "iba" zoznam s označením jednotlivých modelov výstroja, obrázky a detaily si už zistím aj sám.
Za pomoc Vám budem vďačný.
URL : https://en.valka.cz/topic/view/204116#580782Version : 0